Recent sample media engagements
Judith Buchanan and Samuel West at work on 'An Excellent Dumb Discourse'
'An Excellent Dumb Discourse: Shakespeare's Silence'       
A BBC Radio 4 documentary, written and presented by Judith Buchanan, produced by Frances Byrnes.
First broadcast as part of the BBC Shakespeare 400 anniversary season, 17 April 2016
Featuring interviews with Royal Ballet
choreographer Christopher Wheeldon, actress Flora Spencer-Longhurst, Artistic Director of Synetic Theater Company Paata Tsikurishvili and actor/director Samuel West.
With readings by Sam West.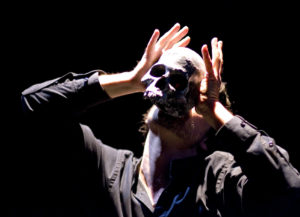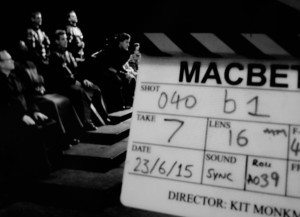 Macbeth, a major motion picture. Directed by Kit Monkman, produced by GSP Studios. Judith Buchanan: co-screenwriter, Shakespeare consultant and Associate Producer. Released 2018.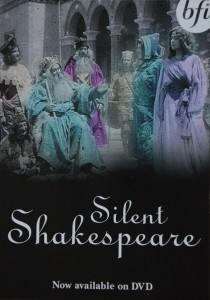 Silent Shakespeare. A BFI DVD compilation of 7 silent Shakespeare films from the early cinema period, with introduction and expert voice-over commentary by Judith Buchanan.
A revised release of this DVD was released in Summer 2016, with additional Silent Shakespeare titles added from the BFI National Archive, including new Buchanan voice-overs.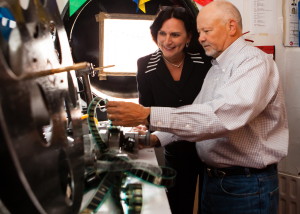 The Thanhouser Studio and the Birth of American Cinema. Award-winning tv documentary by Ned Thanhouser. Judith Buchanan an expert commentator on the history of Thanhouser. Screened at Pordenone Silent Film Festival 2014. Transmitted on US cable channels.
Edwin Thanhouser's The Winter's Tale (1910), with commentary by Judith Buchanan
Edwin Thanhouser's Cinderella (1911), with commentary by Judith Buchanan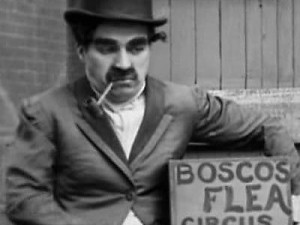 'The Flea': part of the BBC Radio 4 Natural Histories series
Presented by Brett Westwood as part of a Radio 4 partnership with the Natural History Museum. Judith Buchanan a silent film expert. Broadcast, 10 Nov 2015 and repeated 16 Nov 2015. http://www.bbc.co.uk/programmes/b05w9lgt
A Radio 4 documentary presented by Penny Woolcock, produced by Frances Byrnes for Rocket House Productions. Judith Buchanan an early film expert. Broadcast BBC Radio 4, April 2014 and repeats.